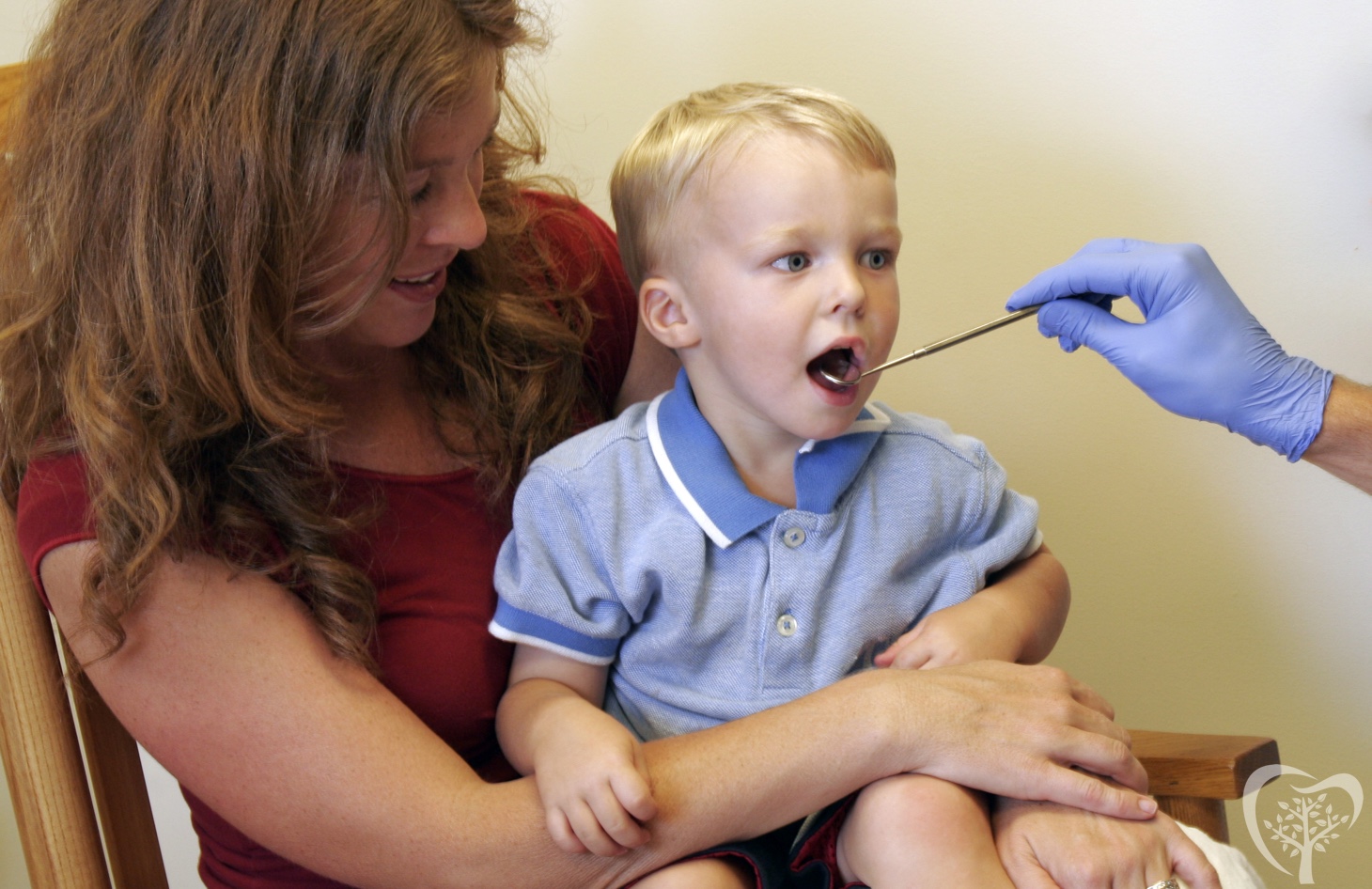 Many parents want to know when to first bring their child to the dentist.  I am happy to evaluate anyone's oral health, regardless of their age.  The American Academy of Pediatric Dentistry recommends that a child see the dentist by age 1:
Parents should establish a dental home for infants by 12 months of age.  The initial visit should include thorough medical (infant) and dental (parent and infant) histories, a thorough oral examination, performance of an age-appropriate tooth brushing demonstration, and prophylaxis and fluoride varnish treatment if indicated.
We love to see children at Lynchburg Family Dentistry.  The main reason to see children early is so that we can catch small issues before they become big problems.  Many times, cavities that would occur around age three can be prevented by giving the child's parents sound oral health advice and applying a professional application of fluoride.
We also use the American Dental Association's Caries Risk Assessment form, which is simply a form that let's us discuss habits and circumstances that make a child more prone to getting cavities along with what you can do to help make sure your child's mouth stays healthy.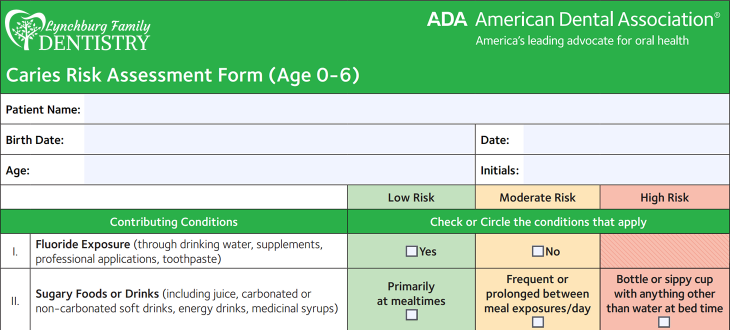 Preventing cavities at an early age can put your child on the path to excellent oral health throughout life and can also ensure that your child doesn't need to undergo invasive dental procedures under sedation.
LINK TO ARTICLE WHAT TO EXPECT AT YOUR CHILD'S FIRST DENTAL VISIT:
If you choose to join the Lynchburg Dental Plan, there is no charge for us to do exams, cleanings, and fluoride applications on children ages two and under.